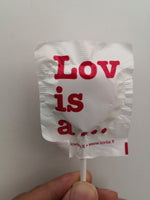 Asuntomessut oli kuin kuukauden festivaali!  Kiitos kaikille, jotka kävitte Loviisan Asuntomessuilla 7.7.-6.8.2023 kaukaa ja läheltä 💚

Spices Chef haluaa kiittää henkilökohtaisesti kaikkia teitä, jotka kävitte Spices Chefin osastolla 😍.

Spices Chef haluaa kiittää myös messujen järjestäjiä 😍 Ari, Jenni, Sonja ja kaikki tiimin jäsenet.  Järjestitte tapahtuman hyvin.

Erityiskiitos kanssanäytteilleasettajille. Oli hienoa, että tuimme toisiamme 🌱.

Nähdään taas, toivottavasti Asuntomessut Oulussa 2025 😍.
https://www.asuntomessut.fi/tulevat-messut
Bye Bye Loviisa 2023

Asuntomessut was like a month-long festival!  Thank you all for visiting the Housing Fair in Loviisa 7.7.-6.8.2023 from far and from near 💚

Spices Chef would like to thank personally all of you who visited Spices Chef's stand 😍.

Spices Chef also wants to thank organizers of the fair 😍⁠ ⁠Ari, Jenni, Sonja and all of the team members.  You organized the event well.⁠ ⁠

Special thanks to fellow exhibitors. It was great that we supported each other throughout the event🌱

See you all again, hopefully, in Asuntomessut Oulu 2025 😍.
#spiceschef #kuningattarenranta #asuntomessut2023⁠ # ⁠#asuntomessut #asuntomessutlovisassa #interiordesign #kitchendesign #maustekaappi-ideoita #maustekaappi #Puustelli #puustelli_minus #perhe #koti #vastuullisuus #kotikeittiö #luomu #messut #kesä #mökki #sustainabilitymatters #sustainability #arvonta⁠ #designfromfinland #sustainablepackaging #organicfood #giftideas #lahjavinkki  #hyvinvointi #terveellinenruoka #hyväruokaparempimieli #vegan #fairtrade⁠